Hello everyone, welcome these new monthly blog posts!
Just wanted to share this info and what's been happening lately in a blog post, so I can keep your easily informed without having to email you often.
There will be a new post for every month and it will be updated often during the month. So be sure to check back here often to see the latest news and what the latest is here at CustomMembershipSites.com
New Mods Available
There are new mods available for admins to enhance their membership sites.
Members Community
Extra Downline Builder
Members Menu Update
Script Update 4.0
10% Discount Coupon Code
Get 10% discount when ordering a Site For Sale with a one time payment or payment plan. (Not available for renting a site)
Use this promo code at checkout: 10off
Order one of the Sites For Sale now and use this coupon code.
Win a Membership Site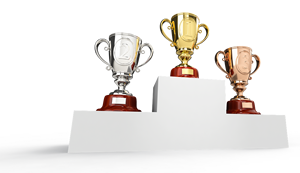 Coming Soon… I will soon be giving away a couple of membership sites! One will be given away to someone who doesn't own a site yet, and one site will be given to one of my clients who already own a site, and maybe I will give away a third site for another reason.
The competition rules haven't yet been finalized but it will be super easy. It may be liking or commenting on a Facebook post, or entering your name and email to win. Stay tuned on this page for more details!
Winners will completely own the site at no cost! The winner will still need to pay for the standard hosting with MembershipSiteHosting.com after 1 month winning and receiving admin login details.
Additional Support & Resource Membership Sites
Did you know about these other membership sites part of the CustomMembershipSites.com network of sites?
You can access them all through the link at the very top or click this link for the Membership Access Portal
I am always finding new ways to tweak the Server and optimize for performance. Listed are some tweaks to the server. Things are running very smoothly now!
Database performance
Some minor updates were done to everyone's sites on the server to speed up database performance. This took some weight off the server and everything is running smoothly. It was a loop created when the admins referrer ID was the same as their member ID. It could hang the database and cause an unnecessary load on the server.
Site mailing feature
I also managed to change some settings for mailings on the server allowing a larger bandwidth of mail to be sent. This has made a huge improvement to mail being sent from your sites. (This was done quite a while ago now)