Description
Get Started Now In 3 Easy Steps..
Step #1:  Click on order now for a custom site or find a site for sale you like and complete payment..
Step #2:  Submit your site details and info for your bonuses in the form provided
Step #3:  Your site will be designed, you'll receive Admin Login Details, Exclusive Bonuses followed by an email from me to offer support.
Choose a Domain Name
All of the top websites begin with a great domain name. Domain names can be amazing investments! To be successful online and for your site to be successful, you will need a great one too. Choose a domain name & script, get custom graphics then you are on your way to owning a profitable membership site.
Register Your Own – You can now search & register your own domain name through my domain & hosting service MembershipSiteHosting.com
You will need a Hosting Account for your site to work. Transfer to your own hosting or get 6-12 months FREE as one of the bonuses! After that, I can offer my clients affordable hosting accounts to keep their membership sites online and running smoothly, starting at $6.95 monthly. Hosting with me means the scripts will work perfectly with the servers, plus I will be able to assist you faster if you ever need support or a site update, mod added etc.
Get creative with your own domain name & membership site with this list of ideas..
Create a traffic ad exchange site using the brand new Ad Exchange Script 3.0
Create a Downline Builder Site showcasing all of your favorite affiliate programs
Create a List Building Site where members can build their list and learn about list building
Create a classified Ad Board Site for members to post ads on daily
Create an Ad Exchange Site that sells traffic and uses Bitcoin currencies
Create a network of sites of all types and cross sell upgrades and advertising packages!
Available Domain Name Ideas
The following are some domain names I highly recommend using to create your own custom site.
Ad Exchange Sites
ViralLinkTraffic.com
CashAdTraffic.com
AdTrafficSite.com
GetAdsForFree.com
TrafficToAds.com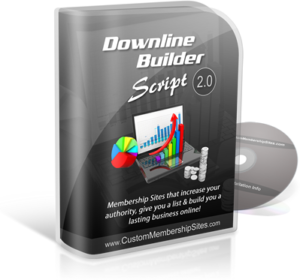 Downline Builder Sites
DownlineBuilderKing.com
DownlinesOnline.com
MultiplyYourDownlines.com
DownlineBuildersOnline.com
DownlineGrower.com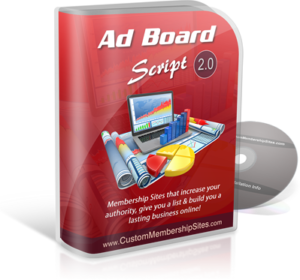 Ad Board Sites
AdboardTrafficAds.com
MyAdsFreeBoard.com
AdClassifiedsPro.com
TheAdboardPost.com
TheClassifiedElite.com
List Builder Sites
BuildViralList.com
MyBuiltList.com
ResidualListAds.com
ListReferrals.com
MyListReferrals.com
Double Check Availability
All of these domains were available, last checked on: 18th June, 2018. You can check domain availability on my hosting company website MembershipSiteHosting.com
Everything Included With Your Site
Exclusive Site Owner Bonuses