Exclusive Site Owner – Bonus #1

:
3 Months FREE Hosting Account
When you purchase one of the sites available then you will instantly get 3 months free hosting. After the time is up, you can continue with the already low prices through MembershipSiteHosting.com or at any time you or I can transfer the site to another hosting account or provider. You will also need to transfer the domain name into your favorite domain registrar or you can continue the registration through MembershipSiteHosting.com. *The domain name is free until the expiry date of the domain, then you must continue to renew it yourself.
NEW! Check out the completely new mobile responsive members area & cPanel for my hosting clients! MembershipSiteHosting.com servers now have the very latest version of WHM & cPanel 60.0 as well as the new 'Paper Lantern' responsive cPanel theme. This enables you to access your hosting on the go! MembershipSiteHosting is exclusive to only customers of mine at CustomMembershipSites.com
Click Here to visit MembershipSiteHosting.com
---
Exclusive Site Owner – Bonus #2

:
1 Year Extended Domain Renewal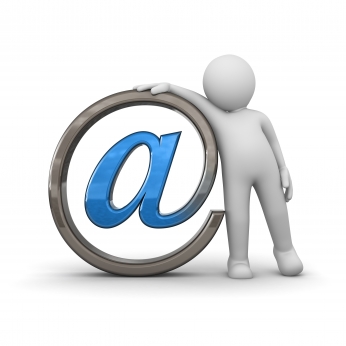 When you purchase one of the sites available or a custom membership site. Then you will either get to choose a domain name with a custom site… Or, if you buy one of the sites for sale or a custom site then the domain name will be renewed for another year on top of the current registration time.
Click Here to visit MembershipSiteHosting.com
---
NEW!

Exclusive Site Owner – Bonus #3

:
3D Membership Card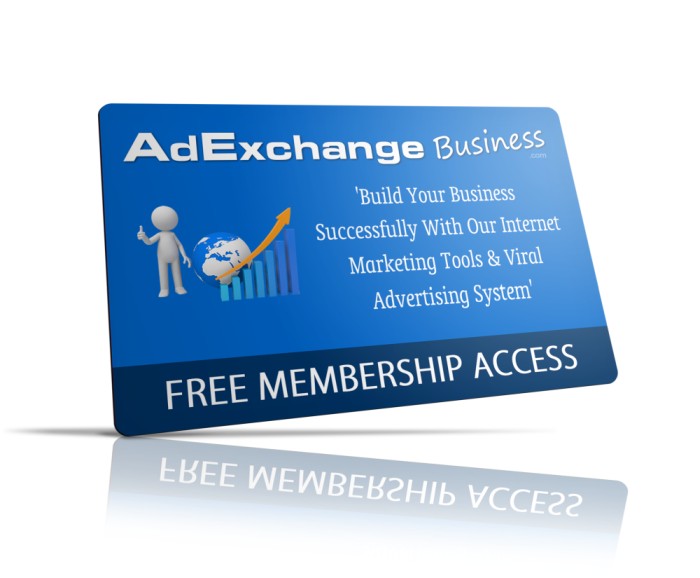 All membership sites sold from February 2018 on, will receive a 3D membership card design to match their site. The card will have your standard design, the slogan and with words FREE MEMBERSHIP ACCESS across the bottom. Check out the Additional Graphics Package if you want more graphics for your site. This is a huge set banners giving your site a complete set of banners for affiliates to use for promotion.
---
Exclusive Site Owner – Bonus #4

:
Facebook Page Setup & Design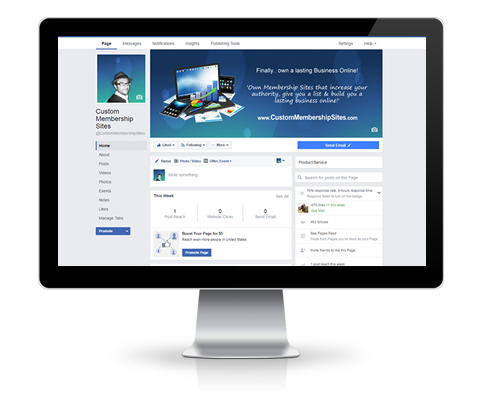 Get a Facebook Page to match your new membership site! I will setup the page, design a profile & cover photo, add an action button and make the 1st post. Then the Like buttons will be integrated into a few main spots on your website, like the front page, members login and members area. A Google+ button will also be added. This is a great bonus I can offer you!
---
Exclusive Site Owner – Bonus #5:
Updated: Private Access to Training, Tips & Resources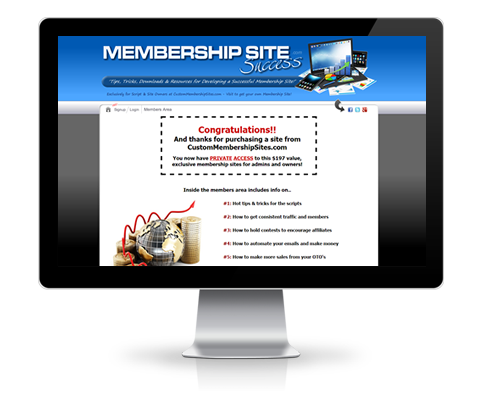 As a site owner you will have Private Access to the new and updated MembershipSiteSuccess.com a $197 value membership site exclusive to CustomMembershipSites.com customers only.. with tips, training and resources to make your membership site a success!
Inside the members area includes info on:
Hot tips & tricks for the scripts
How to get consistent traffic and members
How to hold contests to encourage affiliates
How to automate your emails and make money
How to make more sales from your OTO's
How to sell your site and profit
Bonus mods & script updates
Free graphics downloads for your sites
Get fast traffic from solo email ads
Setting up Payza as a second payment processor
+ Special discounts & more tips & tricks will be added often!
---
Exclusive Site Owner – Bonus #6:
VIP Upgrades On ALL My Traffic Sites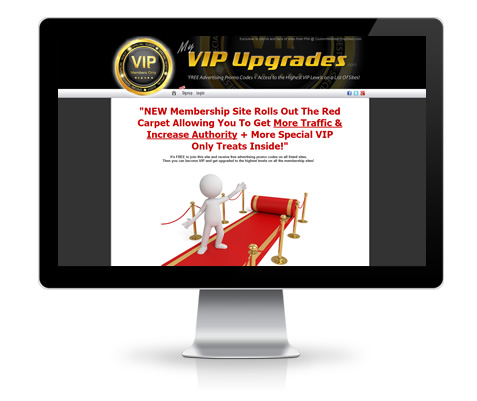 Get upgraded to the HIGHEST Membership Level on each of the following sites giving you the maximum commissions for referrals available plus a ton of other great account benefits. Accounts will be upgraded only and may not contain all of the same advertising deals as other offer pages on the sites.
If you want all of the advertising packages from the OTO's then signup on and pay to upgrade to VIP on MyVIPUpgrades.com – This is the only place I offer this special package deal so be sure to take advantage of it.
Upgrade to VIP on PostAdsDaily.com (Worth $147 – 3rd highest level but lifetime account)
Here Is A Recap Of Everything You Get!

Your Favorite Membership Site  
(Value $299)
Complete with quality domain name, script, admin & members area, graphics,
x12 affiliate banners, site content, offer pages and eveything included in your site!

+ Exclusive Bonuses Including:
3D eCover Graphics  (Value $25)
3 Months Free Hosting  (Value $20)
Domain Name Renewal  (Value $19.95 yearly)

Facebook Fanpage Design & Setup  (Value $49)
Access to MembershipSiteSuccess.com  (Value $197)
Upgraded to the highest level on ALL of my sites  (Value $773)
You will be getting over $1300 of value!
Top 5 Reasons Why You Should Own Membership Sites:
Reason #1: You own the domain name and profit as the admin with minimal costs.
Reason #2: You can add your own favorite affiliate programs in a ton of top spots around the site.
Reason #3: You are Building A List of active members that you can email anytime, or setup an autoresponder series.
Reason #4: You will have people returning often to your website and using it, unlike any other product out there.
Reason #5: You are building a lasting business online that you can develop and make a success.